What are Spine Staircases
Spine staircases are defined by their central steel box section stringer which supports a series of slight vertical box sections bearing steel step holders. With the carbon steel structure itself encompassing the proverbial spinal design, the staircase is topped with cladding upon the step holders and balustrades fitted on either side of the spine steps.
In-line with the timeless, yet uniquely technical, nature of their design, spine staircases represent sturdiness and reliability both aesthetically and in their construction. Bespoke spine steps can be cladded with a number of different options, with wood and stone options allowing for marvelous possibilities for both interior and exterior settings. Given the immediately visible functionality of spine steps, they prove a popular option for countryside homes in equal measure to public building exteriors. This is because the rustic quality or the opulence of a spine staircase is entirely dependent on the cladding and fixings. As such, spine staircases suit cutting edge spaces and external garden settings every bit as much as cottage homes. It is truly a staircase design for all seasons.
Get the SUN STUDIO advantage - choose London's leading bespoke spine staircase supplier to get expert service and quality guaranteed for less.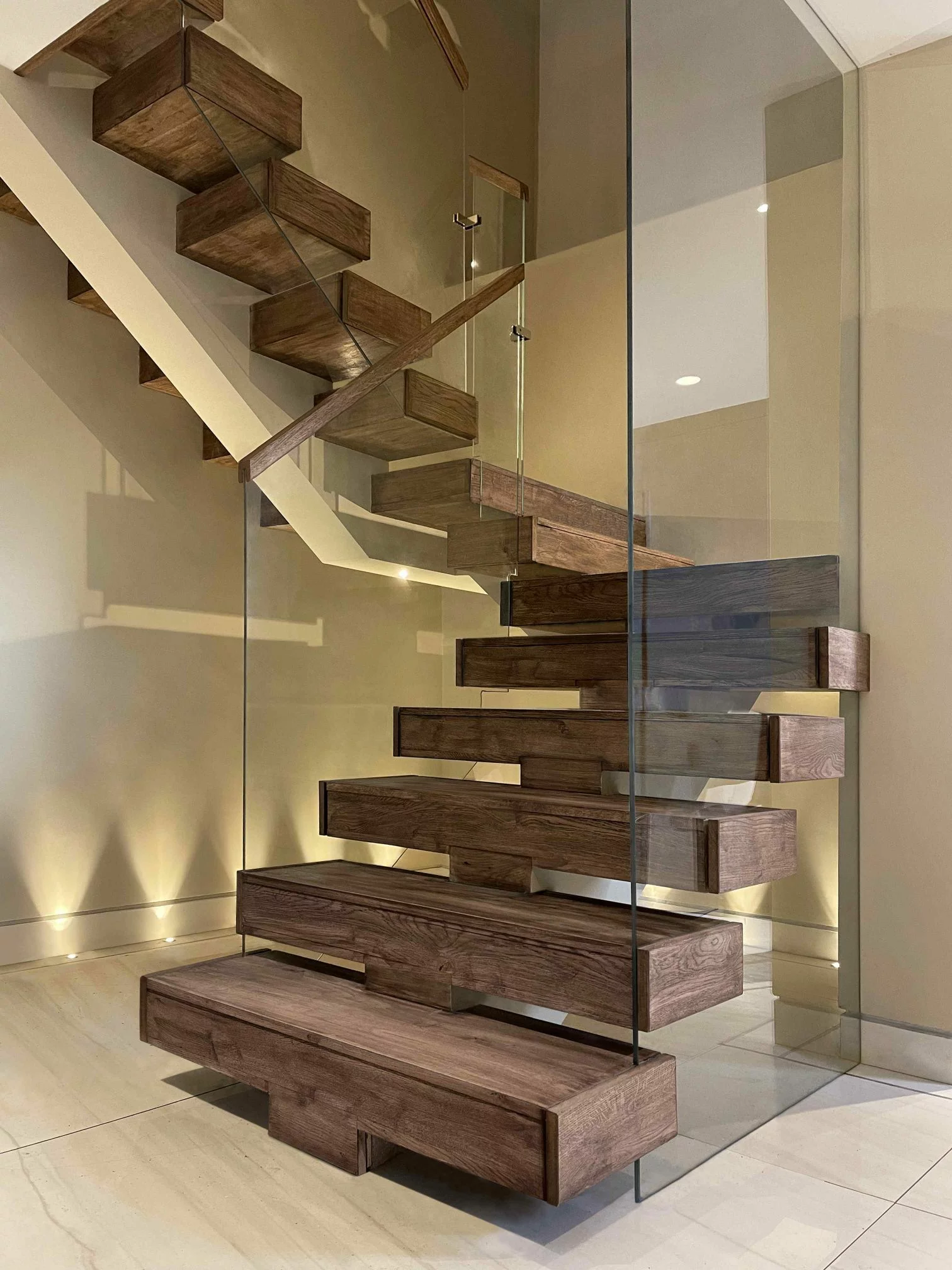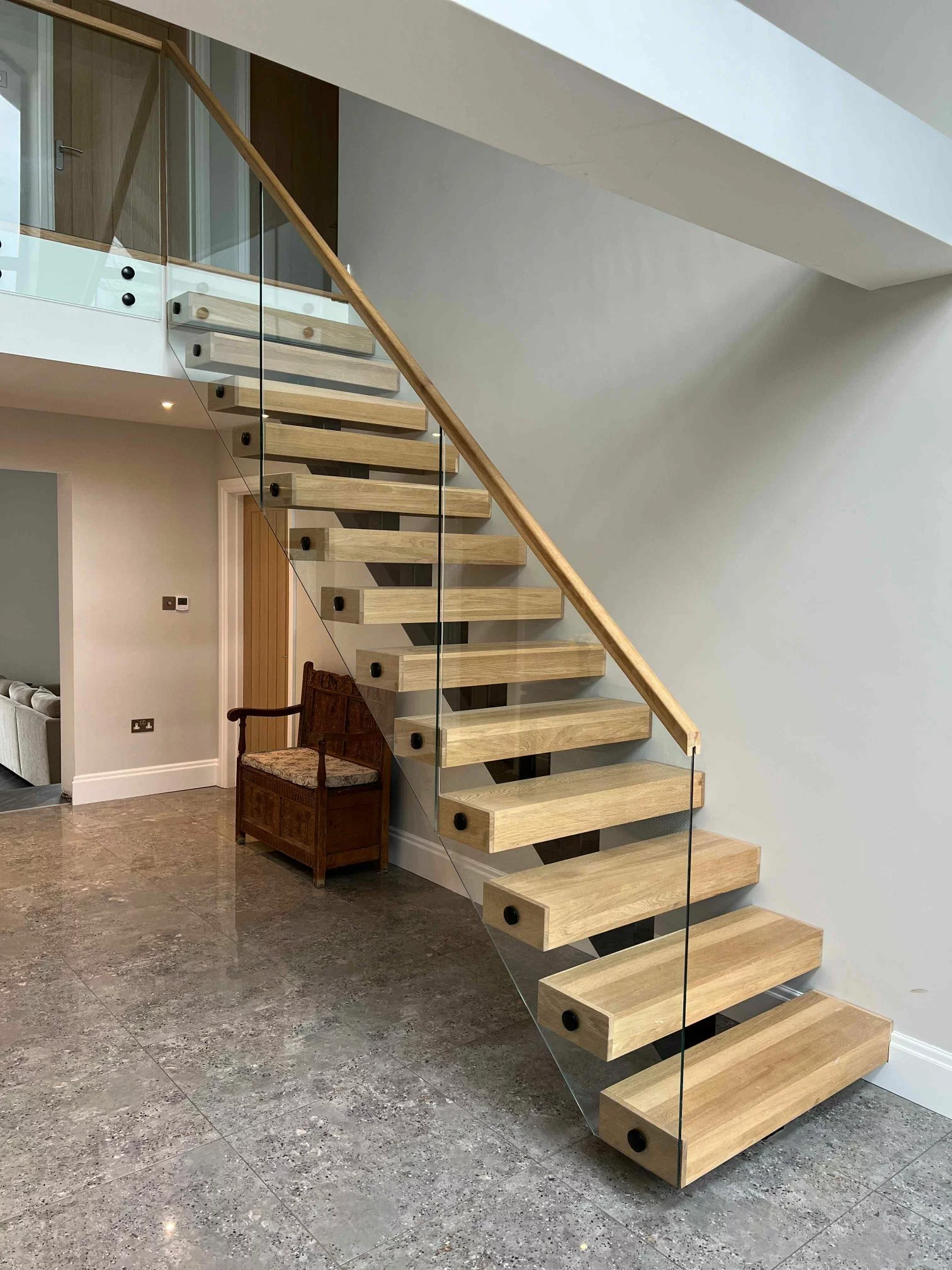 Benefits of our Spine Staircases
The spine structure is inherently flexible, being able to rigidly turn at any angle to support platforms and winder steps. As well, the carbon steel box section can be bent to a curve towards truly awe-inspiring results. The balustrades lining our spine staircase's runs can come in straight glass, curved glass or steel rod system varieties to any glass or metal material with wood and steel handrail options available. With the ability to powder-coat the steel spinal section to any RAL colour, in addition to polished or rusted finishes that we have available, the spine structure can be made to be as visually bold or as discrete as desired.
The advantage of spine staircases is they naturally lend themselves to being flying structures that float untethered to walls. That is not to neglect that spine steps are even sturdier when cantilevers by an additional steel stringer. Spine staircases can therefore be installed central in a space. Whether built to their standard thin steps and open risers design or in a closed rise, side-cladded design, spine stairs can perfectly suit any space, from homely flats to the great outdoors.
Why choose Spine Staircases
Given that we produce the carbon steel box sections and precisely cut the angles of the step holding sections to the required incline, the benefits of a bespoke spine staircase installation is that it is made to the specifications of the property. We design and build the parts to these specifications to provide a hassle-free installation, priding ourselves in providing an efficient, professional service from inception to completion. We are also able to work with electricians to provide step lighting and step heating additions. As well, the diversity of step boxes for spine staircases requires variable solutions, including concrete step filling and proper steel stringer quoting for external staircases, all of which we provide.
The carbon steel spinal section is engineered to be an ideal build towards achieving the desired results. Some steps may be all-steel, polished to perfection, while other steps may be entirely cladded with oak or marble, whether winders or platforms. Most of our spine staircases maintain a form where it appears as though the cladded material rests upon the step holder, though achieving this effect while securing the balustrades properly requires formidable engineering and construction. An expert build every time, our spine staircases are found at a diverse range of properties, from summer homes to winter gardens and rustic and modern spaces. As such, spine steps present a reliable and aesthetically pleasing staircase option that is truly built to last.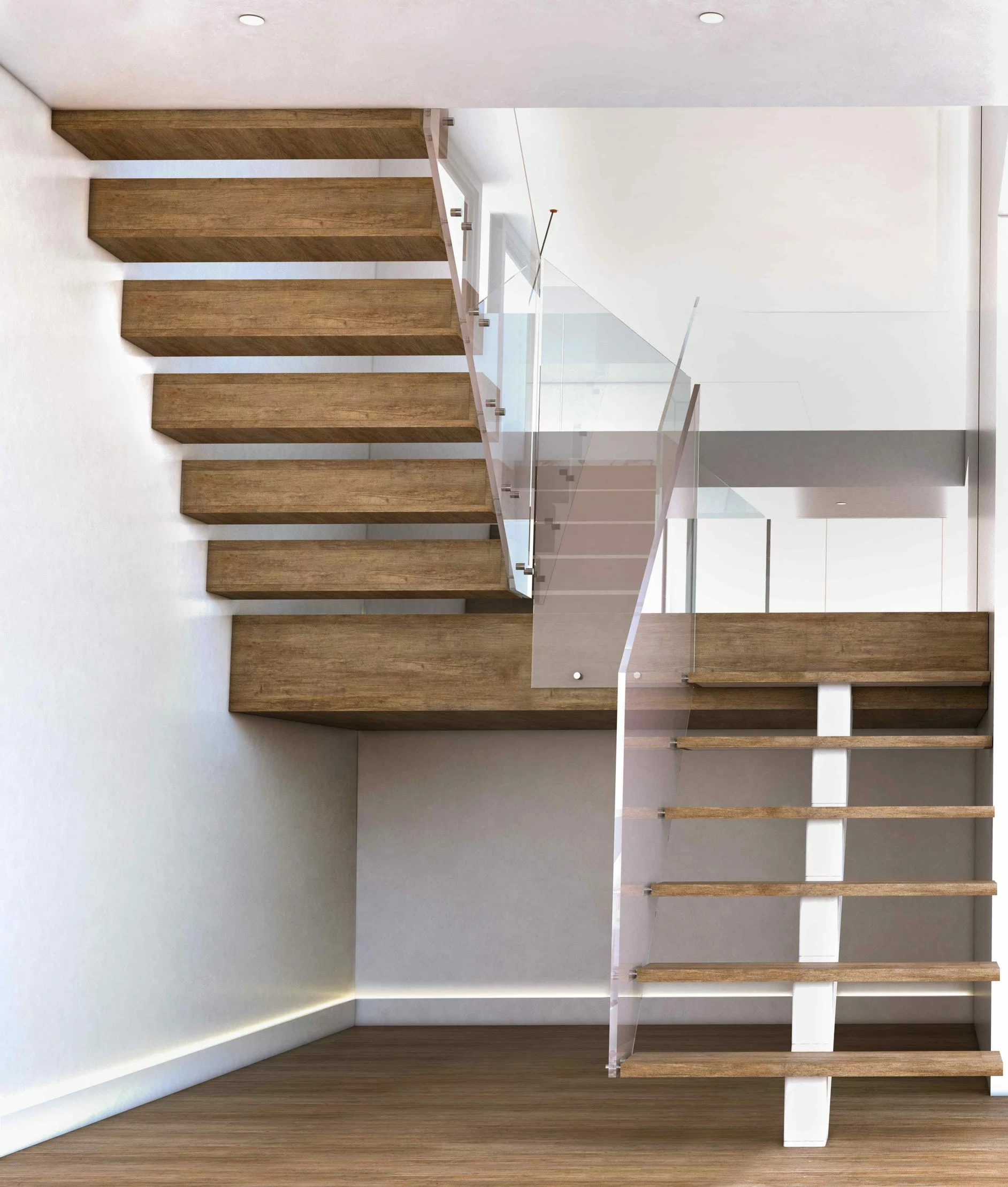 Email us: sales@sunstudio.london
Call us: 020 3916 5610