What are Bespoke Glassworks
The bespoke glassworks we provide includes a wide range of innovative glazing solutions, with our modern solutions incorporating our bespoke metal solutions in their craft. Our bespoke glass design aims to create more spacious properties, with glass panels, glass doors and glass balustrades effectively achieving this. We cater to our clients' forward-thinking needs by crafting the glass elements to fit perfectly in the property. Whether it's to let the sun shine in, a window to the sky above or to make outdoor elements feel a bit closer inside, we have you covered.
At SUN STUDIO .London, our in-house glass crafters work to create the perfect glazing solution, reflecting our design and engineer team's unique solutions for your space. Once the property is surveyed and the glassworks mapped to it 1:1, our craftsmen prepare the bespoke glass and metal elements. Once the custom materials are prepared, our glass fitters install the steel fixings before installing the bespoke glass panels. Conversely, glass cladding, such as printed glass panels and bespoke mirrors, are installed to surfaces with the highest quality adhesive on the market.
Get the SUN STUDIO advantage - choose London's leading bespoke glassworks supplier to get expert service and quality guaranteed for less.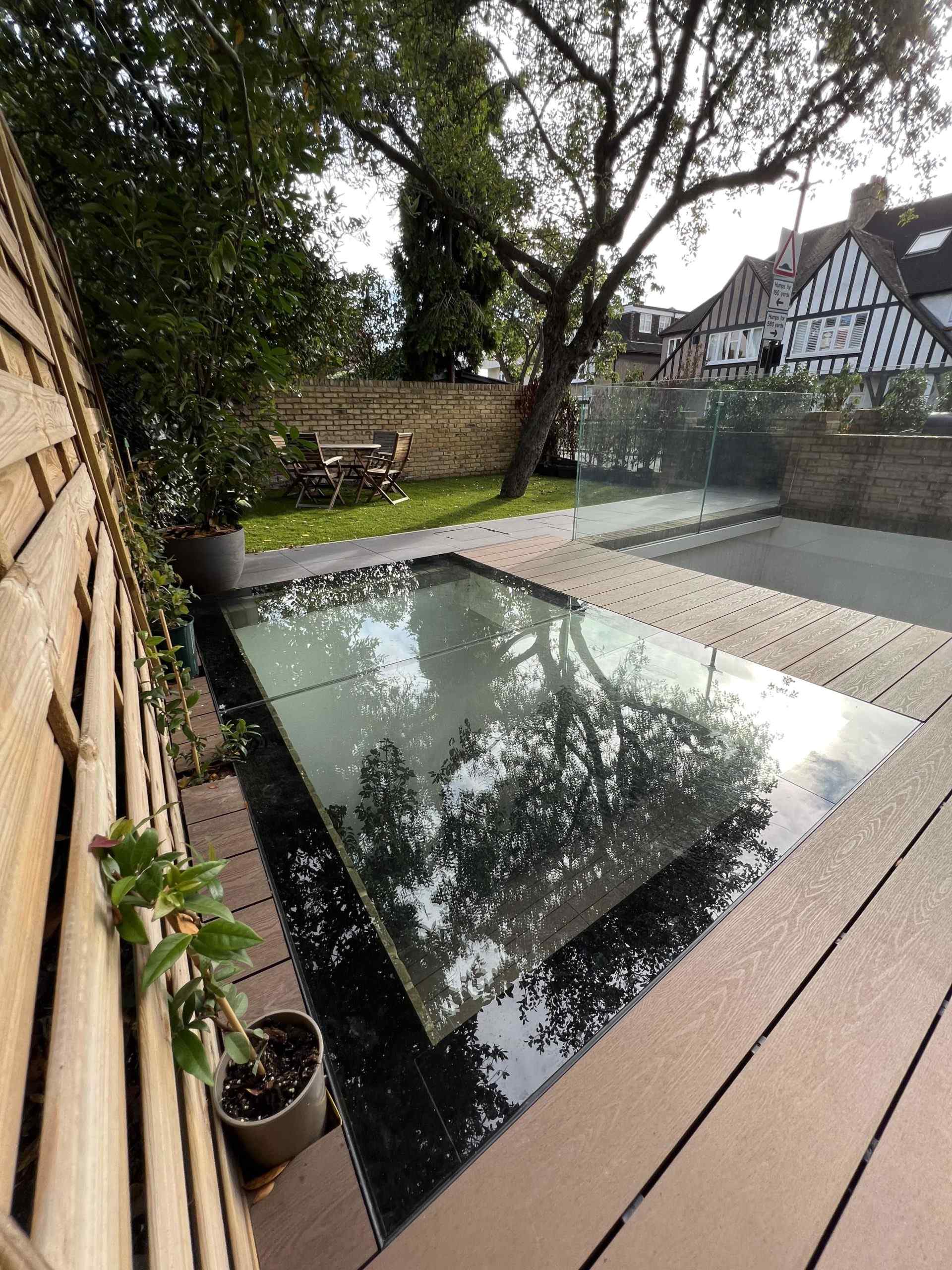 Types of Bespoke Glassworks
We offer a cutting-edge range of unique and modern bespoke glassworks solutions. Complementing our bespoke staircase range, we offer glass balustrades in thicknesses that range between 8mm to 17.5mm glass and step-bearing 22.5mm glass stringers. As with all of our glass solutions, our balustrades come in clear, tinted, frosted and low-iron glass finishes as well as in straight and curved glass balustrade varieties. Additionally we provide glass panel fixings ranging from polished steel, copper, brass, gold, anthracite steel and rusted metal finishes.
From our bespoke mirror range ranging from beveled to rose-gold mirrors as well as printed glass and gold-tinted finishes, our glass cladding solutions can fulfill any design. With walk-on glass rooflights and skylights in our glassworks selection, as well as juliet balconies, our solutions bring the outdoors closer indoors. As well, our shower enclosures and commercial fit-out offerings prove popular solutions.
We also provide fire-rated steel frame glass doors, made with steel and glass panels that are certified fire-rated and suited to building regulations. As well, our Steel frame glass doors and panels can be custom-fitted and complemented with our bespoke glass and fixing range.
Benefits of our Bespoke Glassworks
By choosing SUN STUDIO .London, you are receiving a professional service with the facilities to craft and implement any bespoke glass solution. In addition to providing fire-rate, toughened and laminated glass panels, we are able to powder-coat our steel fixings to any RAL colour. Since we craft steel elements in-house, we are able to provide steel frames to fit any dimensions within building regulation. We are truly a one-stop shop for all bespoke glass-related products, with a team of engineers, designers, craftspeople and fitters all working together under one roof. We handle projects from start to finish ourselves and we work with our clients to achieve their design vision.
With full autonomy over our production, we are able to ensure every element of our installations will be made to fit. Our parts are quality assured by our team before and after transportation, our clients can rest assured they are receiving a guaranteed quality fitting every time. Whether it is for commercial developments or residential renovations, we cover the greater London area and beyond towards fitting stunning and reliable glassworks. We are design and build experts trusted by the UK's leading hoteliers, construction companies and architectural firms to provide glazing solutions to both historic projects and the buildings of tomorrow.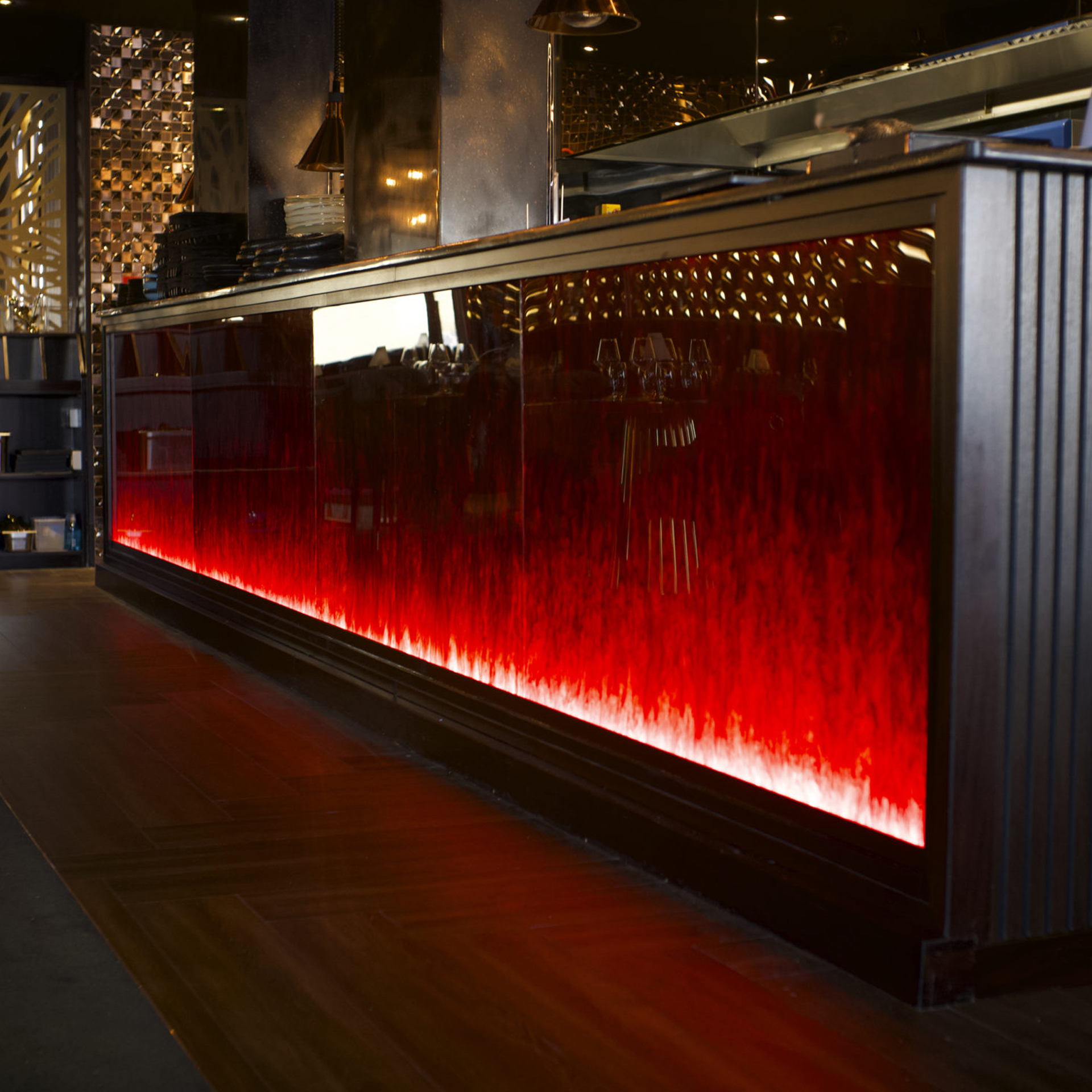 Email us: sales@sunstudio.london
Call us: 020 3916 5610