What are Bespoke Mirrors?
As mirrors are reflective glass surfaces, made reflective by a polished backing surface, then bespoke mirrors are glass mirrors that are custom made to a wide range of desired shapes and finishes. Bespoke mirrors can come in a variety of finishes, ranging from the traditional silver finish to a plethora of other metallic, reflective surfaces. These can include bronze, rose-gold, gold and brass as well as a number of overlaid glass variations, from tinted glass to toughened antique glass and, of course, clear glass surfaces. Of these surfaces, antique glass mirrors lend themselves to more interesting variations given that they come in a variety of antique finishes, with printed textures varying based on the client's preference.
Bespoke glass mirrors can be cut to achieve brilliant results, such as beveled mirror forms. The installation of mirrors is as equally full of possibilities as their fabrication, with the potential to arrange mirror panels in a number of different patterns. From a series of linear shapes to triangles and even concentric circles, bespoke mirror arrangement allows for any look to be realized, with additions such as bevels or prints presenting a bold and unique surface in any setting, whether residential or commercial.
Get the SUN STUDIO advantage - choose one of London's leading bespoke mirrors suppliers to get expert service and quality guaranteed for less.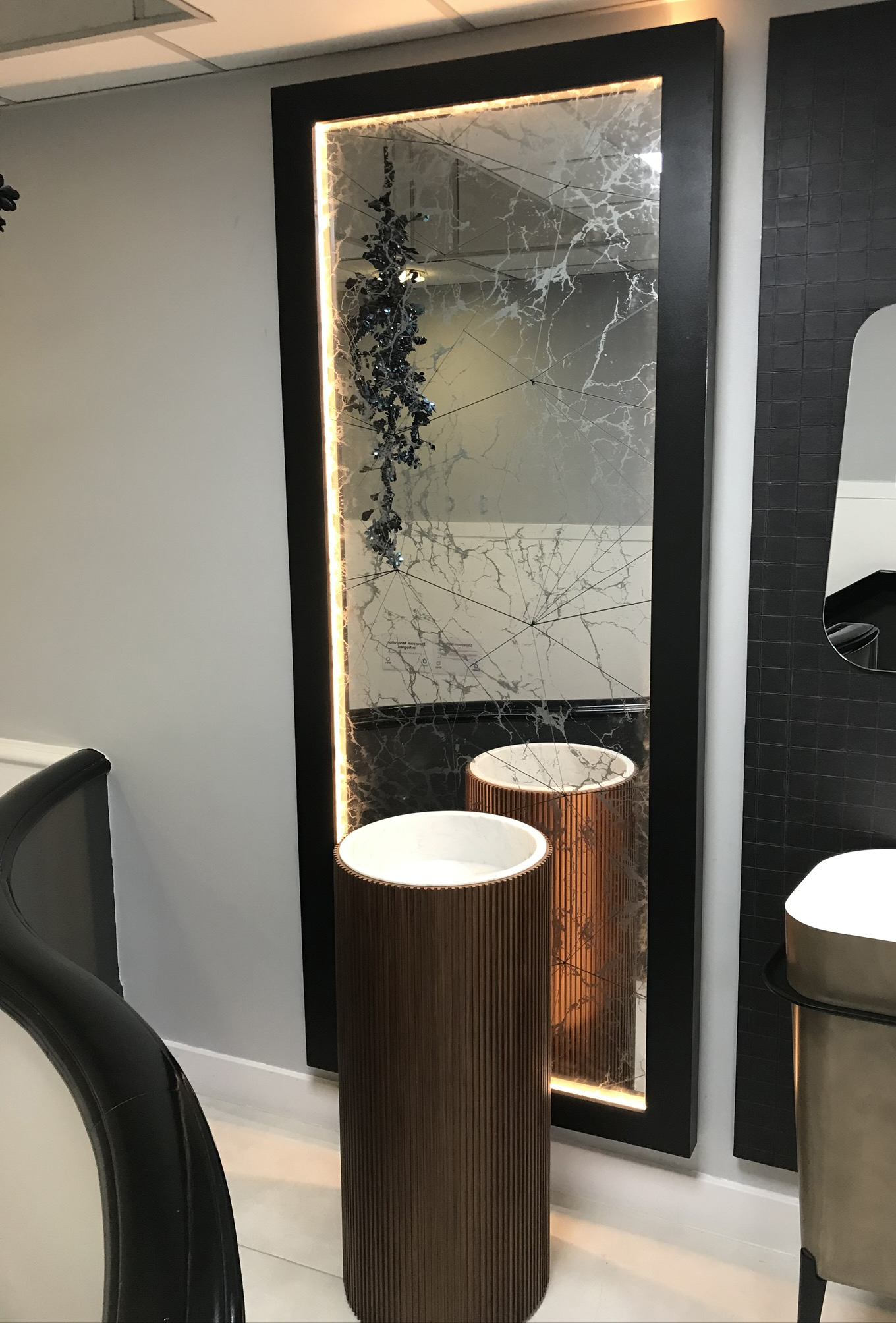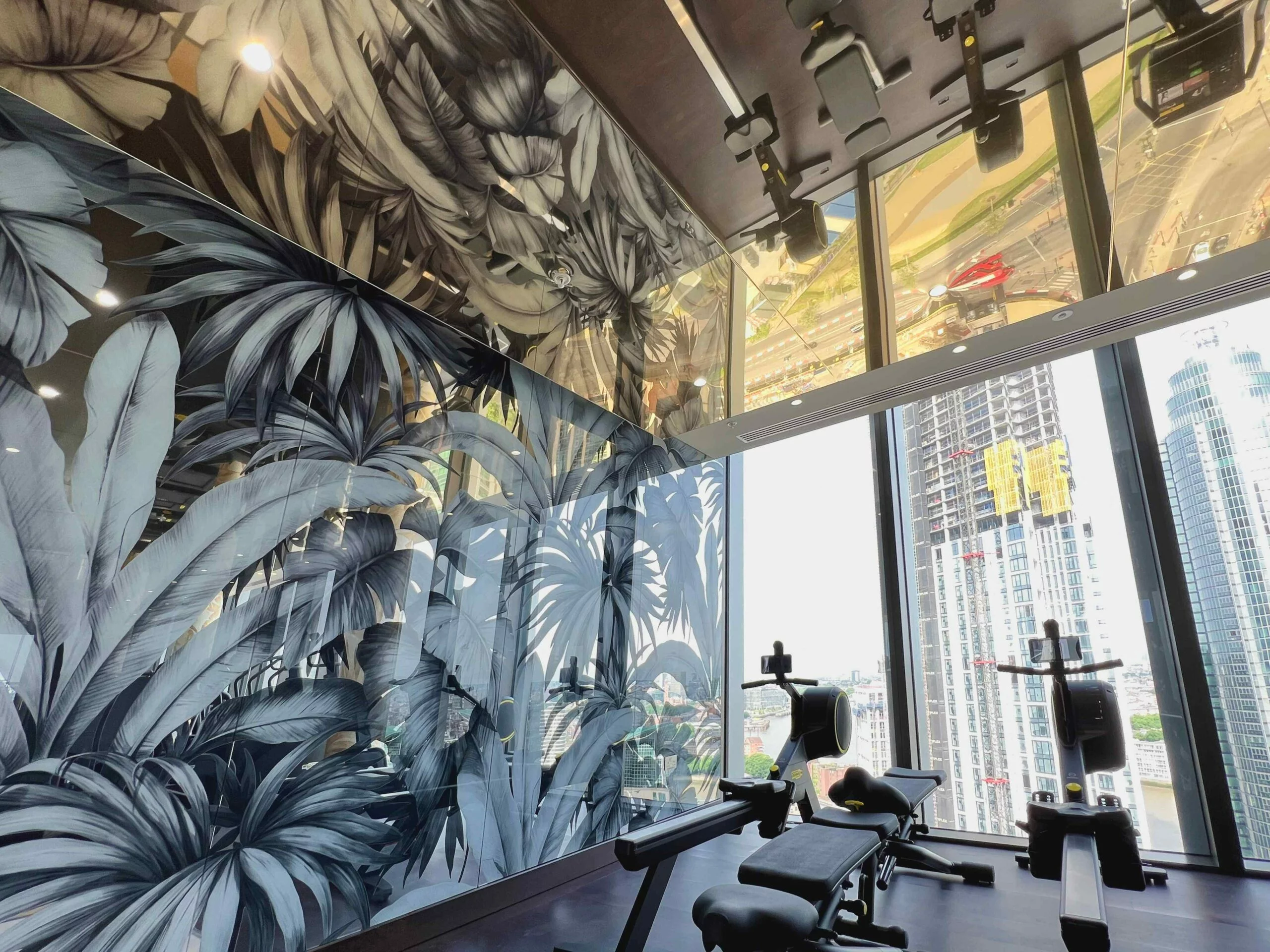 Benefits of our Bespoke Mirrors?
As far as ornate surfaces are concerned, mirrors present a timeless cladding option which is both functional and opens up a given space. Our bespoke mirrors allow for a wide range of interior design possibilities to be realized, with our team of designers and craftspeople lending their expertise towards ideation and fabrication. Clients who visit our showroom are introduced to our range of mirrors in a variety of shades and finishes. While antique silver mirrors can be complemented with a glass printed design, truly unique finishes come when applying any number of printed antique patterns. Ideal for upscale and historic commercial properties, antique printed mirrors add a rustic touch to match the surrounding area in addition to reflecting it behind antique lines and shapes.
Given that bespoke mirrors come in any number of linear shapes, whether circular or rigid mirror cuts, they can be fit to any pattern whether crafted to be assembled or fit to the property's design specifications. As such, bespoke mirrors can fit well in both residential and commercial spaces and in equal measure well in intimate spaces such as bathrooms and public areas. The more unconventional their placement, the more effective and evocative the appearance of the mirrors in the space towards adding boldness and character. Mirrors are a timeless addition to a space as the surface selection and choice of print and bevel, as well as layout, can be as clearly modern as potentially historic.
Why choose Bespoke Mirrors?
Because bespoke glass mirrors can be fabricated towards any imaginable reflective surface, our bespoke solutions can improve any given space. Some of the more unique mirror solutions we offer include rose gold cracked glass mirrors, which can be achieved by our expert glass fitters' chisel striking at the edge of the mirror glass. This design, defined by a web of organically spread lines, hints at the endless possibilities of what a bespoke mirror can be. As such, our commercial clientele for bespoke mirrors, ranging from Versace, Nobu and Millenium Hotel locations around central London, has incorporated our range of mirrors into their interior design. The ability to cater to such specific and diverse aesthetics shows the visual versatility that goes into incorporating mirrors into a given space.
Our tinted glass surfaces are reflective as well, and we offer switchable tinted glass options for when a given client wants to switch from privacy to the openness of a clear glass panel. The mirrors we offer come in toughened options for heated areas such as behind hobs. With a wide range of mirror options available to view in our Showroom, there is no better time than the present to reflect on what mirrors can brighten up your space.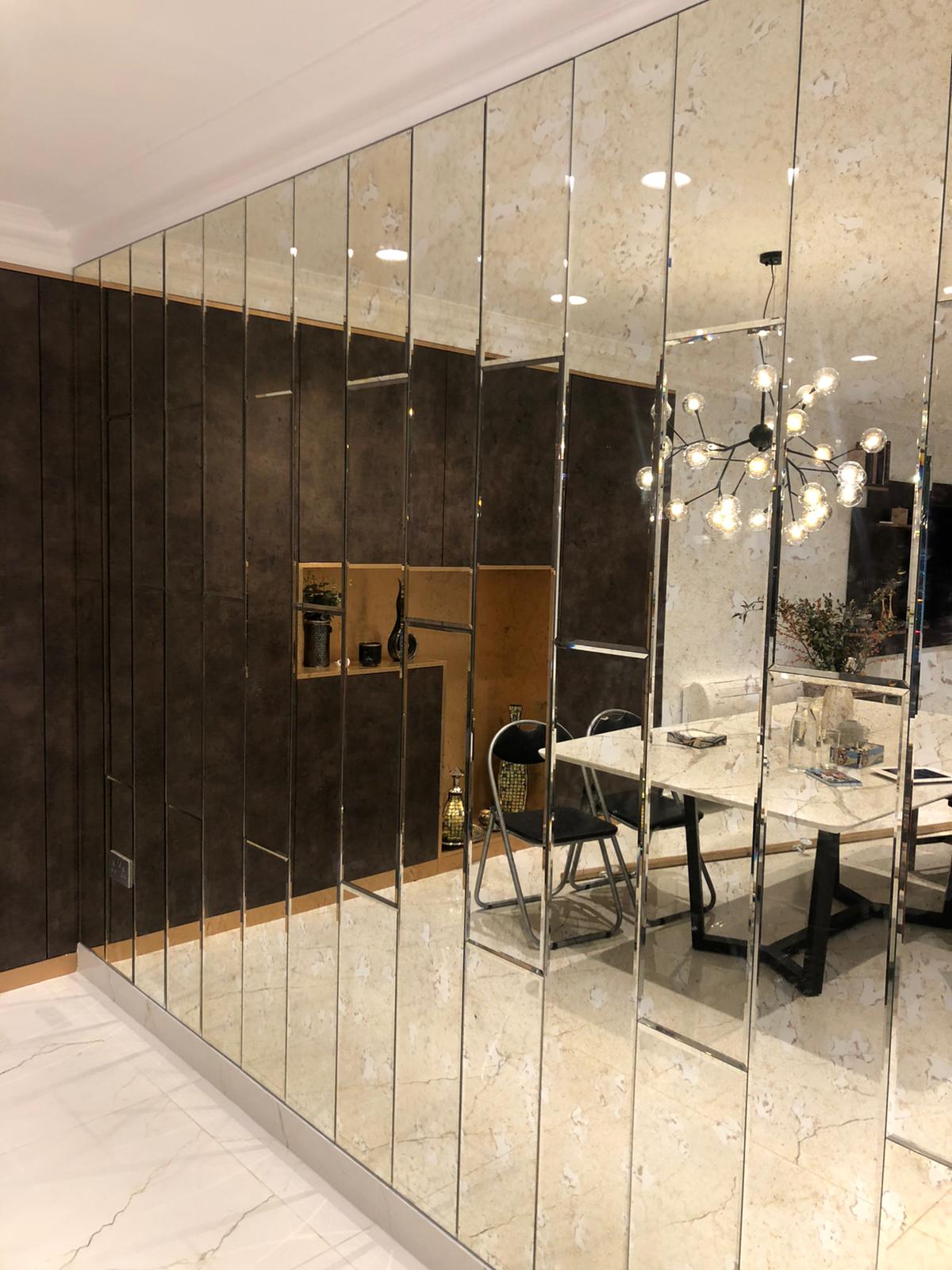 Email us: sales@sunstudio.london
Call us: 020 3916 5610