What are Steel frame glass doors?
Bespoke steel frame glass doors add functionality and style in a compelling, all-rounder aesthetic. The matte anthracite steel frames, which we fabricate bespoke, as opposed to the standard aluminium, are sturdy and unique to the UK construction market.
Because we fabricate carbon steel frames with certified fire-rated glass panels, we are one of the UK's sole manufacturer and installer of fire-proof steel frame glass doors and panels.
Our bespoke doors and panels receive clean finish using high quality anthracite adhesive, which includes intumescent tape in the case of fire-proofed steel frame glass doors and partitions. With functional door locking and closing mechanisms fitted with custom door knobs, our bespoke steel frame glass doors range is made to suit the customer's design preferences. We are also able to offer variable colour and partition options in addition to multiple door fixing options.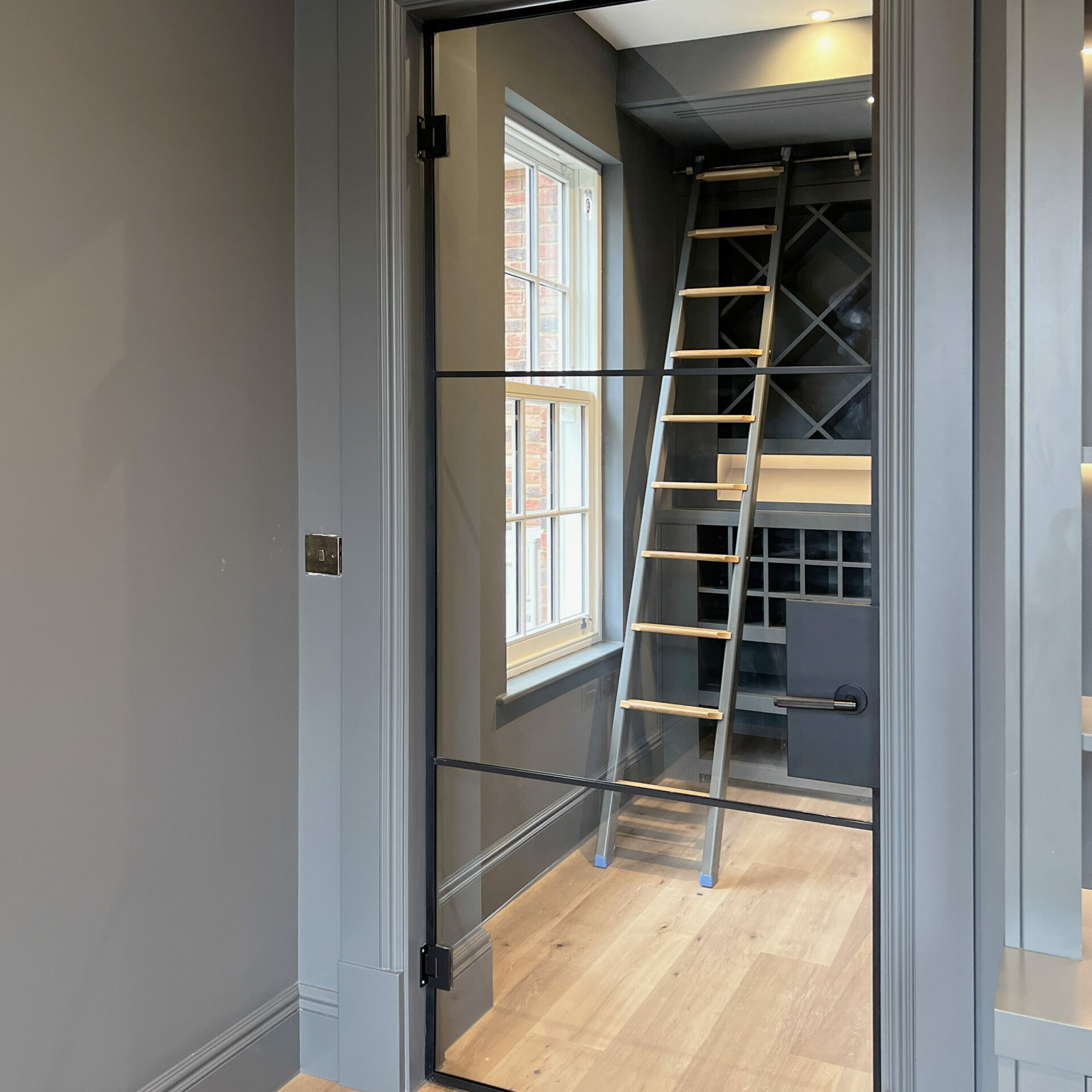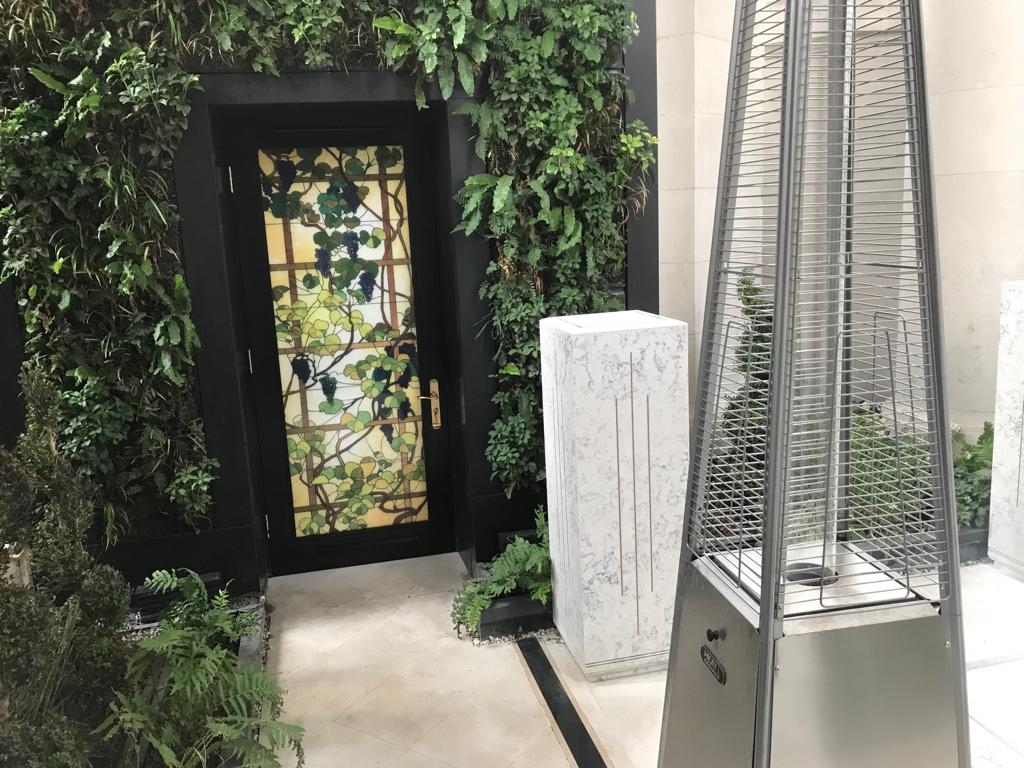 Benefits of our Steel frame glass doors?
Our certified fire-rated Steel frame glass doorshave carbon steel frames that are filled with insulation to offer true fire protection in case of a fire hazard or emergency occurring. With fire glass tempered to 15 and 30 minutes depending on the requirements of local building regulations, our team's unique product has been trusted in fire-proofing, and offering fire protection, to historic London buildings.
Most notably, we have fitted fire protection in the form of steel framed fire glass panels throughout the many halls of Winston Churchill's Old War Office building conversion. While matte anthracite paint colours the majority of our steel doors and partitions, we are proud to offer Steel frames powder-coated to any given RAL colour, including semi-gloss, gloss and reflective finishes.
The door knobs and handles offered are entirely custom as our bespoke process allows us to either fabricate handles or to fit door knobs into the scheme of the steel door frame. For either option, we offer a locking mechanism though greater control of said mechanism comes with door knobs options applied. As well, our hinges are made as flexible as required in addition to sliding door options.
Why choose Steel frame glass doors?
While we currently only offer internal door panels, the custom nature of our Steel frame glass doors and partitions encompass endless possibilities indoors. Whether for commercial or residential properties, our Steel frame glass doors and panels are sure to make a lasting impression with the tasteful, modern touch they imbue within any interior design. Beyond being made to measure, our bespoke process allows for full autonomy in our production to ensure the aesthetic of the moveable and stationary steel frame glass doors matches the space.
This includes opting for glass panels that are either clear glass, low-iron, frosted, tinted or even switchable glass panels which can be installed discreetly by running electric wiring through the insulating carbon steel frames. Beyond the safety and custom, modern appearance that our steel frame glass doors range presents, we can fulfill size standards that are generally beyond the scope of other steel frame door and panel providers. By being able to fulfill large and oddly-shaped spaces, our bespoke steel frame products are a true rarity on the market in being both more flexible and higher quality than the competition. For steel frame glass doors and panels, there is no better option than our team of experts.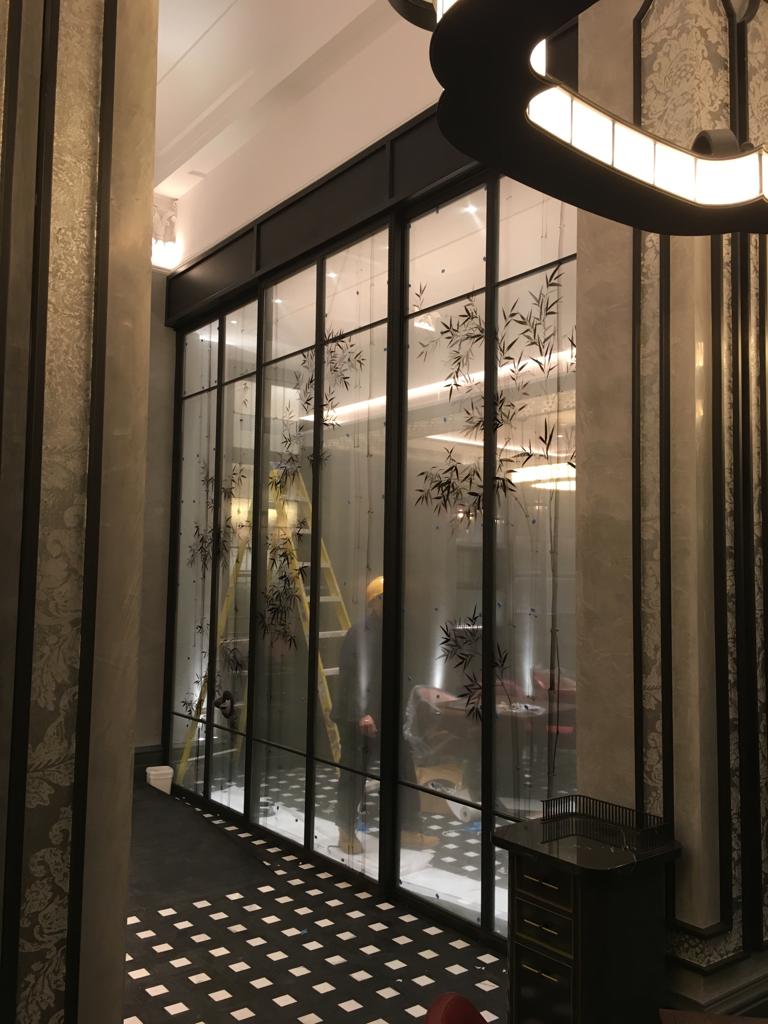 Email us: sales@sunstudio.london
Call us: 020 3916 5610