What are Glass Balustrades?
Our bespoke glass balustrades are glass panels that are cut to specific measurements, taken by our surveyors, in-house and then fabricated to perfection towards installation. We offer both straight glass balustrades and curved glass balustrades in a variety of different glass surface finishes, whether in clear glass, tinted, frosted or low iron varieties. Given the need for structural integrity, our glass balustrades are always toughened so as to ensure safety and are installed within building regulations. Glass balustrades can take a variety of forms as curved or straight pieces, with balustrade panels and unique angles and shapes being called for in the scheme of specific builds.
To fit bespoke glass balustrades to a property, steel fixings are placed to sturdy structural sections towards serving an array of functions. These fixings can come in varieties such as polished steel bolts, steel posts holding steel brackets, steel channels, including pozi channels, as well as any further variant of glass-supporting steel fixings. Fit for landings, staircases, balconies and even as glass partitions towards providing spatial division, glass balustrades are the modern alternative to steel or wood spindles.
Get the SUN STUDIO advantage - choose London's leading bespoke glass balustrade supplier to get expert service and quality guaranteed for less.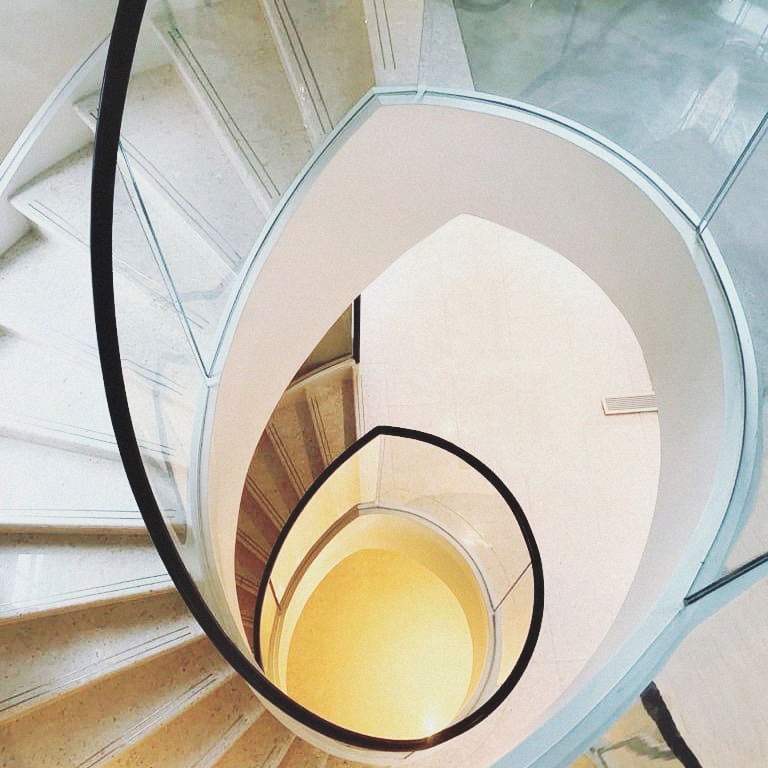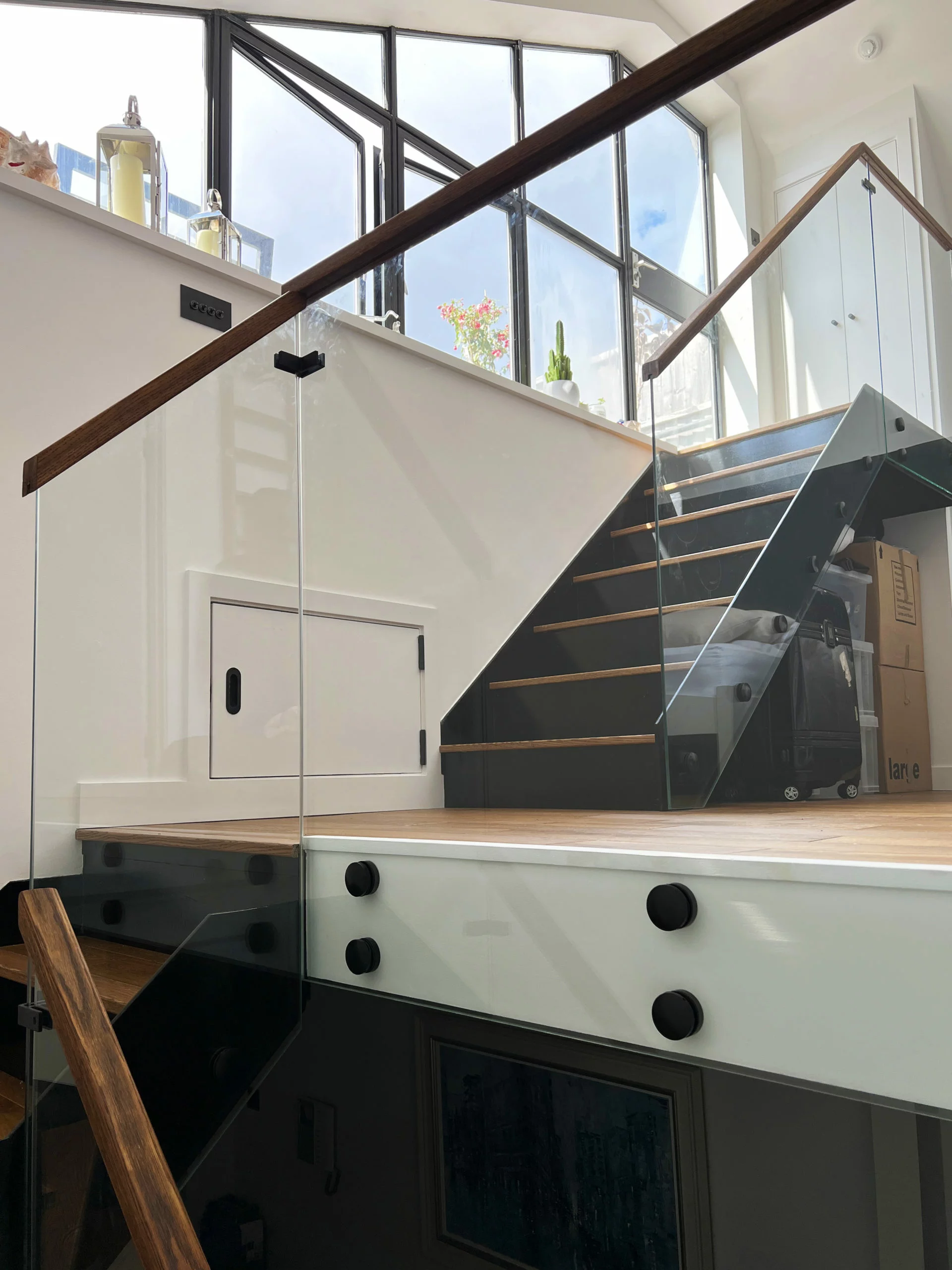 Benefits of our Glass Balustrades?
As the most competitively priced professional glass balustrade supplier in the London area, we are proud to offer a full supply and install service to residential and commercial customers. Additionally, we also offer supply-only glass balustrades to builders who are confident in their ability to install such structures, as well as fixings required for fitting. Given our extensive experience in providing build solutions around glass products, we are a one-stop shop for glass balustrades and bespoke glassworks with our surveying and engineering operation under the same roof as our glass cutting, glass printing and glass crafting tables. Our bespoke glazing solutions aim for a quality installation in an optimal timeframe towards receiving stunning glassworks.
We are able to translate any idea into reality, with the wide array of steel fixings we incorporate towards glass balustrade installations being custom finished with either polished steel, gold, copper, rusted or brass coats in metallic or matte finishes. In addition to offering printed glass, we are able to powder coat our steel fixings to any RAL colour. Our glass panels can be laminated, meaning two toughened glass panels pressed together for additional strength, and topped with oak or steel handrails to stunning results. The most impressive part of our operation comes with offering curved glass balustrades, given our expertise in surveying with laser precision. We engineer our curved glass systems to fit perfectly wherever needed.
Why choose Glass Balustrades?
Glass balustrades are modern glass solutions that are deceptively tough in spite of their pristine elegance. Our glazing solutions render glass partitions alongside glass doors, fixed with steel hinges, towards glass balustrades which creatively present themselves. Unique properties require unique solutions and we are proud to offer specialty glazing services that are made to fit. Modern glass solutions can make any spacer shine with elegance and simplicity and glass balustrades are paramount proof of this. As opposed to steel spindles or wood banisters, glass balusters are clean and clear, providing safety and support while keeping a sleek and unobtrusive appearance.
In spite of their modern nature, glass balustrades are wholly inviting in appearance given that they allow the sun to shine through and upon, as well as the outdoors to be brought in. For forward-thinking architectural design, glass balustrades are a compelling solution that can work indoors or outdoors to compelling effect, especially when made bespoke with the correct custom fixing solution.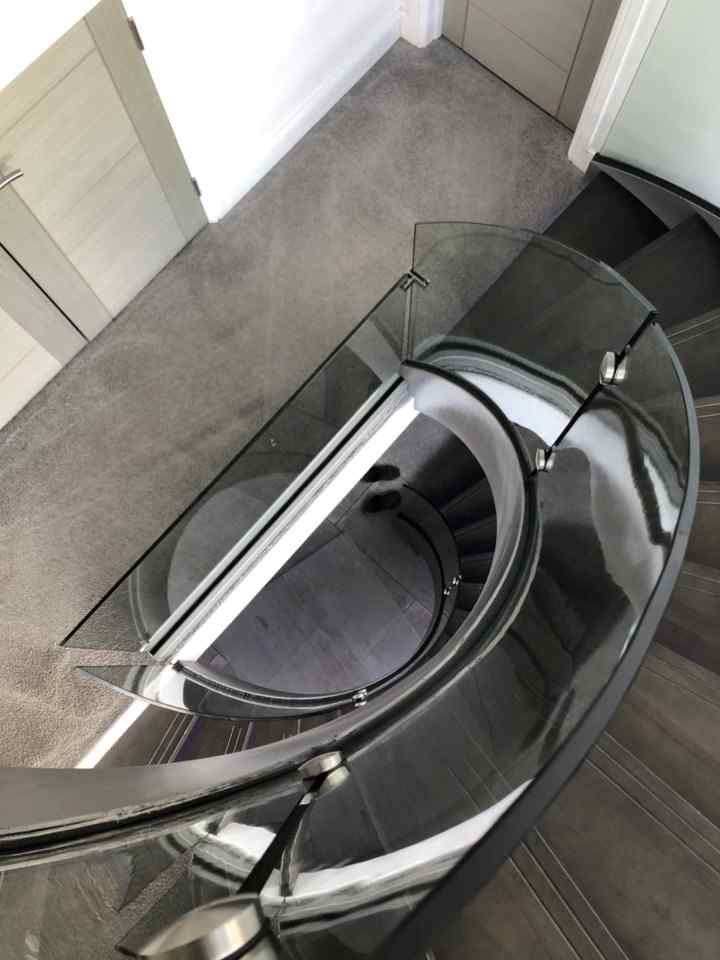 Email us: sales@sunstudio.london
Call us: 020 3870 4399
SUN STUDIO .London (TDH Ltd.) 2015